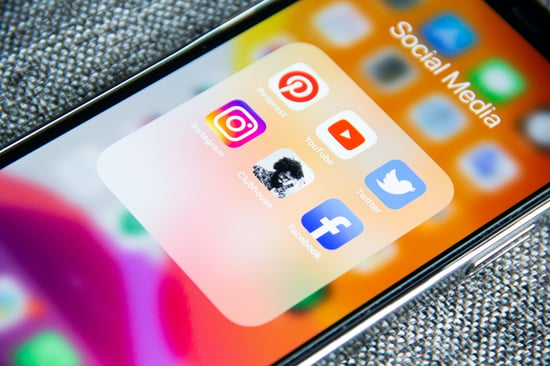 Multi-channel marketing has become more important than ever for jewelry store owners, and it's easy to see why. According to Jewelry Retailer, 44% of shoppers head to a digital destination to make their purchase after they complete their initial research.
Add to that the fact that for over a year, most of us were relegated to our homes in the midst of a pandemic and you can see how customers have developed a taste for doing more of their shopping online.
But knowing this doesn't mean you need to close up your traditional brick-and-mortar store and fling yourself wholeheartedly into the online world. It just means that you need to be more visible online -- to go where your customers are. And your customers are on social media.
Why Your Jewelry Store Needs to Be Social
Far from being the addictive escape that spreads to fill any amount of time you give it, (although that endless scrolling can still whittle away hours of time if you let it!) social media has become a direct connection from businesses to customers and vice versa. It truly is a two-way street and the businesses that take advantage of this are reaping a variety of benefits, including:
Better Brand Awareness
Social media is a visual world, and given that over 80% of U.S. adults are now on social networks, it makes sense to be right there with them. And although it takes time to build traction and acquire a following compared to the jewelry stores that have become household names, like Tiffany & Co., social media is the ideal place to do what you do best: showcasing beautiful, unique pieces of jewelry that will dazzle and delight your customers.
Persistence and communication are the keys to winning over hearts on social media. Post photos and videos of your best pieces, invite comments from others, answer questions promptly and watch your following grow.
Greater Customer Connections
And speaking of communication, social media is where it's happening. According to Sprout Social, nearly 50% of customers feel that a brand being responsive is the most important factor in their decision to buy.
What's more, encouraging customer and prospect interaction with your brand has a way of spreading like wildfire on social media. Encourage users to tag your brand name in their photos of their new engagement rings, for example, and you'll be amazed at how far that tag will be shared.
Cost-Effective Advertising
Finally, just posting and sharing on social media is a solid start for organic growth. But you can amplify your jewelry store's reach much more through the use of social media advertising. Social media allows you to precisely target who sees your ads -- so if you want to reach local customers, you can. And if you want to cast a wider net, you can do that as well.
What's more, it's incredibly cost-effective. You're in control of every facet (so to speak!) of your advertising, which lets you control your budget and spending while seeing your results and refining your ad reach.
Of course, we know that you know jewelry, not social media advertising. So the alphabet soup of acronyms you come across in the process -- like CPM, CPC and such, can all be a bit much to digest on top of the day-to-day necessities of running your store and managing your social media accounts.
Fortunately, we speak jewelry store digital marketing 24/7 and would be delighted to work with you on coming up with an impactful plan your social media. Our digital marketing team represents top talent and strategists specifically trained in jewelry industry digital marketing. Promoting and helping jewelry store's generate greater interest while creating a loyal following is our expertise.
Contact us today to learn more about our digital marketing strategy and social media offerings for jewelry store businesses!