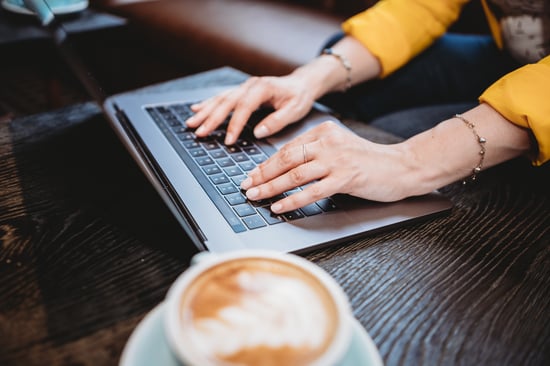 If you're looking for a proven way to get more foot traffic to your jewelry store, Google Local Campaigns could be the perfect solution.
Google Local Campaigns promote your physical store(s) across a variety of Google properties, including Google Search, Google Maps, YouTube, and Google's expansive Display Network.
Before you jump right in and create your first campaign, it's important to make sure that your jewelry store meets the requirements.
Google Local Campaigns Requirements
Have one (or many) stores located in countries that are eligible to participate in Google Local campaigns.

Have a Google My Business account that is linked to your Google Ads account

Have noted each of your stores' physical locations in your Google My Business account. and have 90% or more of them verified.

Enable location extensions in your account

Have enough store visit data to be able to attribute it to whether someone clicked or viewed an ad

Follow Google's user privacy guidelines
So how does Google know whether or not the people coming into your store are there by chance or actually visited because of an Ad? It all centers around your mobile phone. If you saw or clicked on an ad, and your phone's GPS can tie you to that store's location, it's considered a win.
Once you've nailed down the prerequisite steps, it's time to build your first campaign.
Building a Google Local Campaign for Your Jewelry Store
Just like with creating any type of Google campaign, you'll see the regular goal creation screen. From here, you click on Local Store Visits to start creating your local campaign.
One of the areas of a local campaign that can cause confusion is location groups. But you can think of these in the same way as segmenting products in your product feed, you can segment according to different regional groups if the area you serve is large and diverse enough.
From there, you simply choose your budget, language and other features, and then decide if you want to show physical products via your product feed.
Getting Foot Traffic to Your Jewelry Store from a Google Local Campaign
Next comes the heavy lifting part of the ad: the actual ad creation. Because Google sends these ads out across its display network, YouTube, Maps and more, it pays to test out different types of ads and ad formats when creating your ads. This is going well beyond just getting a click to your website, because you want people to physically come into your store.
With that being said, there are a few options that are easy to start testing and will help boost your Google Local Campaign's performance:
Remarketing to Previous Visitors
Remember that Google uses your visitor's phone GPS to determine whether or not they've visited your jewelry store, so use that to your advantage by segmenting your audience into those who have previously visited versus those who are visiting for the first time and run ads tailored to each group.
For example, you could let previous visitors know about an upcoming sale while welcoming new visitors with a discount or by showcasing your selection. Upcoming holidays are always a great way to plant that seed in their minds that jewelry always makes a great gift!
Landing Page versus Home Page
Is it better to present your visitors with a landing page or your home page? You'll never know unless you test! Traditionally, with online ad campaigns, you can see where your visitors' interests lie, such as with engagement rings or earrings for Mother's Day and so on. But with local campaigns that encourage users to come in, you may not be so sure, and the best way to know with certainty is to run a test!
Video versus Photo Ads
Video ads are a great way to showcase the high quality of your jewelry (especially 360-degree videos that show the piece from every angle!) but photos may equally work to get people in the door. Here again, take the time to make each one great, since getting people to click is one thing, and getting them to physically come into your store is quite another -- so as with all things, quality matters!
If you need help setting up your Google Local Campaign to target relevant groups in your area, why not reach out to the jewelry store marketing experts at GemFind Digital Solutions? GemFind handles all management of Google Campaigns for many high end jewelry stores across the country. Contact us today to learn more about how we can help you set up a Google Local campaign and drive qualified, eager visitors to your physical store, no matter where you're located!