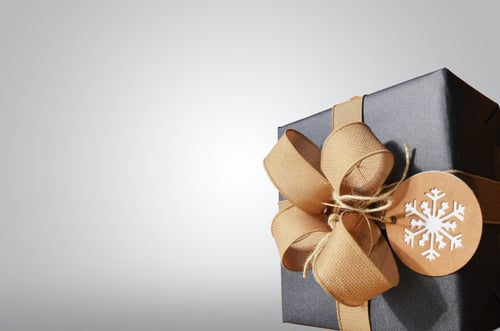 It's (getting close to) the most wonderful time of the year! Being in the jewelry industry, we all know that the gift of jewelry is not going away, even during a global pandemic-- It may just be a different holiday for reaching all potential clients.
The question is: where do you start?
Fortunately, we at GemFind see this sense of "holiday overwhelm" happen often -- and we're here to help! Below you'll find three key steps you'll want to take in order to prepare your business for the excitement and thrills that the holiday seasons brings:
Take Advantage of Google Shopping
Google Shopping is often viewed in the same vein as other online shopping websites like Amazon. However, at its core, it's more of a comparison shopping engine than a pure e-commerce website. Essentially, Google Shopping is more of an extension of Google's advertising program, in that it allows merchants to advertise their physical products.
Unlike Google's keyword-based ads, which show up when a user searches for a particular product or service, Google Shopping products show up based on a product feed that the merchant uploads.
In order to get started with Google Shopping, you'll first need to set up a Google Merchant Account. This is different from your Google Ads account, but it will connect to it. Take time to optimize your product photos, because this is often the first impression that customers will have of your brand -- so make it count.
From there, you'll want to collect all of the details about your products -- for example, color, size, price, and so on. Just like with your Google Ad campaigns, you'll want to target your Google Shopping promotions as well. You do this in much the same way -- creating a campaign, bidding, targeting and scheduling the campaign.
If you have a lot of products, there are Google Shopping data feed tools to help make it easier for you to prepare them for listing on the search engine's shopping section.
Post Frequently to Social Media
Social media is always abuzz over the holidays, and that makes it the perfect time to keep your jewelry business front-of-mind with your prospects.
It's also a time where people are asking for, and receiving, recommendations from others. Share gift ideas, and don't forget to ask your followers to tag someone that would love that particular piece of jewelry -- you'll be amazed at how far it spreads!
In addition, it's a great idea to share sales announcements, as well as gifts in different price ranges so that your fans can find new and interesting pieces to truly fall in love with.
Segment Gift Options on Your Website
Even if you have your product feed up on Google Shopping and you post frequently to social media, you can't discount the people who will find you through Google and other methods, and go directly to your website.
Throughout the holiday season, people are going to be shopping for gifts with varying degrees of intensity. From "I need to find something beautiful to wow my girlfriend" to "It's Christmas Eve and we still haven't bought something for mom!", it's a smart idea to group gift options on your website according to budget and recipient.
You may even want to create gift "collections" so that people can easily search among different choices that have been curated by the experts (you), and help lessen some of the stress of their gift buying frenzy.
Should you have any questions or concerns about setting up your Google product feed, posting regularly to social media, or wrangling your website, GemFind Digital Solutions is here to help. We have over 20 years of experience helping jewelry store owners of all sizes enjoy a holiday season to remember with powerful sales strategies and best practices that get your store noticed.
Contact us today to learn more.