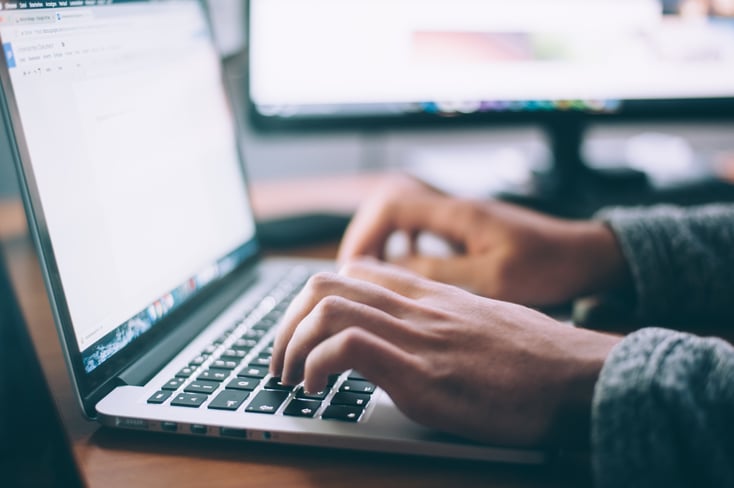 The goal of a website is always to bring in users and retain them. You want your website to communicate your message clearly with a means to an end. This blog will focus on the importance of having an attractive and logical website to elevate the user experience (UX) and customer experience (CX). This, in turn, can increase user retention and conversion rates. I will be sharing some basic key features that can be detrimental to the success of your website and potentially your company.
How do you know when you need a new website? Check out one of recent blogs to gain more insight.
Elevate the User Experience
In order to elevate the user experience (UX), one must first truly understand what is user experience. "User experience (UX)", according to usability.gov, "focuses on having a deep understanding of users, what they need, what they value, their abilities, and also their limitations. It also takes into account the business goals and objectives of the group managing the project."
In summary, it is about making the visitor's experience as meaningful and valuable as possible. In other words, make their visit to your website worthwhile.
A good UX is something like this:
Entering the website
Scrolling through different pages with ease
Understood what the website is all about
And ultimately being able to find what they are looking for
In order to achieve that good user experience, there are a few factors that need to be taken into consideration.
Useful: Your content should be original and fulfill a need
Usable: site must be easy to use
Desirable: image, identity, brand, and other design elements are used to evoke emotion and appreciation
Findable: content needs to be navigable, don't need anyone to instruct you on how to use the site
Accessible: anyone with disabilities can use it
Credible: users must trust and believe what you tell them
Let's get specific!
How are these applied on a Jewelry Store website
A visitor is always on your website with a mission. And these feature make it easy for them to accomplish that.
Useful: When on a website you want the content to be different, provide a different perspective, different ideas, education on jewelry, tips of how to find the engagement ring she'll love.
Usable: Are all functions on your website easy to use? Few suggestions: Make sure the check out process is as smooth as possible. On appointment forms, don't ask too many questions, only what is necessary.
Desirable: Images on you website should be thought provoking. They have to be good quality images to represent the good quality of your products. And most importantly, your website must represent your brand. You want visitors on your website to feel the same experience on your website as they would in store. This is in turn, can invoke online users to visit your store.
Findable: To make a website a website easily navigable, the content should be easily distinguishable. A few key features to follow: Logo placed on top left corner or top center. Main navigation menu placed highest at the top of the home page. Contact page or information at top. Call to action at the top.
Credible: In order to build trust from website user, is by providing knowledge. And this can be done with an ebook or articles educating consumers about jewelry. This leads visitors to believe, you are knowledgable and you can guide them to make the right purchase.
The good news is that no matter what issue you're facing with your website right now, it can be remedied. If you're not an expert in web design, you can get help from knowledgeable professionals who will be able to turn your outdated site into a fluid, responsive website that will be integral to the growth of your jewelry store in our ever-advancing digital age.
Does your website need an update or perhaps a makeover? We've been designing and building jewelry store websites for nearly 20 years. Get your new updated website online and see the difference in sales. At GemFind Digital Solutions, we help jewelers design and create a website that will not only elevate but bring success to you business. Contact us today to get started!