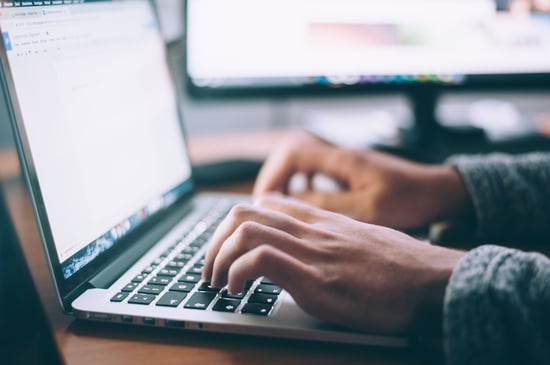 Meta: Learn how to set up SSL in Shopify for your jewelry store website in just a few simple steps
Traditionally, buying and setting up SSL certificates for your jewelry store website was a tedious, costly process. At the same time, several years ago, Google started placing an emphasis on secure sites: those that have the "https://" in the address bar. This new change forced more businesses to look into SSL in order to secure their site and keep or improve their search engine ranking.
What you may not realize is that if you want to use SSL on Shopify, you're in luck and you don't have to go through all of the hassle of trying to set it up by yourself. You also don't have to hire a third party developer to set up your SSL certificate for your Shopify store. Shopify has done all of the work for you in rolling out free SSL certificates to your store.
What is SSL Encryption?
SSL stands for Secure Sockets Layer. Essentially it takes the data you send (like passwords or credit card information) and encrypts it so that only you and its intended recipient can decrypt it. It also warns you about the authenticity (or lack of it) of a website, which you can view by clicking the padlock icon in your browser's address bar.
You'll know if a Shopify website (or any other website) is encrypted with SSL if the URL reads "https://" instead of "http://" and if you see a padlock icon in the address bar. Depending on the browser you're using, the padlock will show up somewhere nearby. It's important to note that in some cases, the SSL certificate can be expired, yet the address bar still shows the padlock icon. You can check the security certificate for yourself in Google Chrome by clicking on the padlock, then choosing details, and then "view certificate".
How to Encrypt Your Shopify Jewelry Store Website
You'll understandably want to make the shopping experience as pleasant as possible for your customers. Shopify has already rolled out secure certificates to all of its users and when yours is ready, you'll get a notification in your dashboard. To activate the certificate on your website:
Login to your administrative area.
Click on "Online Store
Click on "Domains"
Click "Activate SSL Certificates
From there you should be taken to a confirmation page. Shopify handles all the work of redirecting your old "http://" URLs to shiny new "https://" versions.
Google Loves Secure Websites!
Another benefit of your SSL certificate Shopify website is that Google loves secure websites! For that reason, you'll want to update your sitemap with Google to make sure it knows that your site is secure. If you're using Google Search Console with your website, just login to Webmaster Tools, click on your jewelry store website domain, click on Crawl and then Sitemaps.
From there, click on ADD/TEST SITEMAP and enter your new https:// sitemap. It will look something like https://www.example.com/sitemap.xml. Then just remove the old http:// sitemap from the profile. This will let Google know to re-index your site and your new secure pages should show up in the search engine even quicker!
Still Have Questions? We're Here to Help!
At GemFind Digital Solutions, we're here to help your online jewelry store enjoy maximum exposure and search engine optimization. Contact us today to learn more about our jewelry store marketing services and let's work together to help make your online jewelry store more secure and improve your search engine rankings!