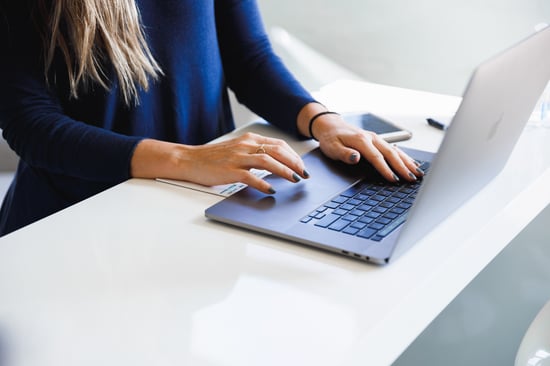 Display ads are one of the most lucrative ways to generate interest and traffic to your online jewelry store. But how do you use them to really get attention and convince shoppers to click? The answer could lie in animated Google ads.
What are Animated Google Ads?
Animated Google ads are a type of display ad that shows more than just the standard text that you see in Google. Through Google's Display Network, you can create an animation that gives you complete creative freedom: include images, text, colors, buttons and motion to share your message in a way that gets noticed and gets clicked.
What Size Should My Animated Google Ad Be?
The Google Display network offers several sizes of ads depending on your needs and your budget. The most popular sizes include:
300x250 pixels

728x90 pixels

160x600 pixels
Google accepts animated ads in two formats: GIF and SWF. Interactive animated ads will need to be in SWF format.
For the file size, both interactive and animated Google ads have a limit of 150 kb or less. They can last no longer than 15 seconds, but you can loop them (as long as the looped version doesn't exceed 15 seconds).
Are There Any Content Requirements for Animated Google Ads?
When creating your animated ads for Google Display network, there are a few rules to keep in mind. For the most part, these are commonsense requirements like using high quality images and avoiding blurry photos or flashing backgrounds.
You also cannot obviously imitate other site content including news or text ads or make your ad look like an operating system warning or error message. In short, your ad needs to look like an ad.
How to Create a Compelling Animated Google Ad
Now that you know the technical requirements, the next question in creating animated Google ads for your online jewelry store is how to actually create a quality, compelling ad.
The good news is that much of the process is the same when it comes to creating other types of ads and content in that your ad should:
Center on the Customer Experience
Think about why your customers are visiting your online jewelry store. What are they looking for and how can you help them find it? Why should they choose your store? What do you offer that no one else does? Communicate those benefits in a sharp, attractive ad.
Pay particular attention to the wording you use in your ad. "Free", "exclusive" "discount" "savings" and "limited" are all compelling and can create an enticing reason to click.
Don't Neglect Your Branding
Just because you're using an animated ad doesn't mean you can forget all of your existing branding, tone and guidelines. Use your logo, color scheme, typography and more to make it clear to potential users viewing your animated Google ad that they are viewing an ad from your online jewelry store.
Don't Forget the Call to Action
An animated ad might be interesting to watch, but don't forget that it has a job to do! Adding in a call-to-action, or a simple button, encourages your users to click for more details. Along with text like "Learn More" , "Shop the Collection" or "Save Up to XX%, you've got a clear, convincing message along with a desired action you want the user to take. Now all that's left is to create a unique design that seals the deal and perfectly reflects your brand and style.
You Don't Have to Use All That Space
Although animated ads generally give you a decent amount of space to be creative, you don't have to use it all! In fact, giving your ad some "breathing room" and using large, readable fonts (think Tahoma, Roboto, Arial or Verdana) can go a long way in encouraging users to click!
Test, Rinse and Repeat
Last but certainly not least, it's a good idea to test your ads to see how your target audience responds. If you get a solid CTR or click-through rate, try out variations of your ads and try consistently to improve that number.
Whether you're just starting out with animated Google ads or you've been trying different options and getting a tepid response from potential customers, it's always a good idea to call the professionals. At GemFind Digital Solutions, we have over 20 years of digital marketing experience. And because online jewelry stores are our focus, we know how to entice and compel users to click your ads, explore your site and take the action you want them to take.
Contact us today to learn more about our comprehensive marketing services and expert digital marketing team!