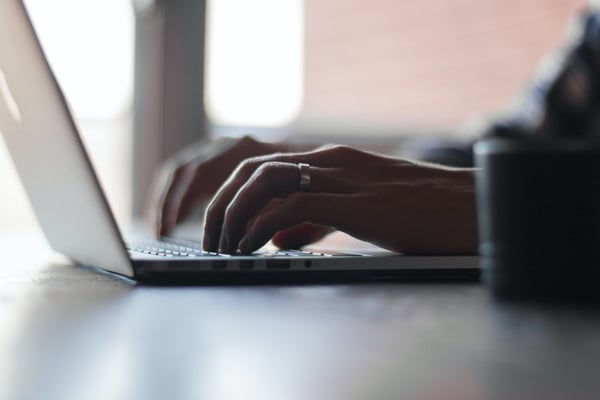 So much focus is spent on optimizing things like customer retention, ad spending and social media that it can be easy to forget the core intention that is driving all of your hard work -- driving traffic to your jewelry store website.
Not just any traffic will do. It has to be high-quality, relevant traffic capturing consumers that are eager to take the next step in their journey to purchase a piece of jewelry. To do that, you have to remember to focus on optimizing every step that leads them to your website and follow best practices:
Optimizing Your Jewelry Site for Google By Following Best Practices
Many people don't realize that Google actively gives you the information you need to rank well . These are known as "best practices" and we encourage every jewelry business owner to be familiar with them.

By following these best practices across your entire website, you're much more likely to not only rank in Google, but rank well over time. These best practices include:
Using your main keyword early-on in your content

- You want Google to know what you're about, and quickly. That means if you sell pearl earrings in New York City, it's important that you use those keywords at or near the beginning of your site's content. Google puts more emphasis and weight on keywords that appear near the top of the page.


Create unique titles and descriptions -

It should go without saying, but Google really dislikes duplicate titles, descriptions and content, so even if you concentrate on one specific type of jewelry, do your best to make each piece of content unique and different


Use one keyword per title

- Google is adamantly clear that you shouldn't stuff as many keywords as possible into your titles. Just focus on one, and make the best piece of content around that keyword or title as you can.


Learn to love the Google Search Console

- The Google Search console is like a direct link into Googlebot's brain. You can see how it sees your site, how it ranks it, and if it has encountered any problems along the way. If it does have problems, you'll want to fix those as soon as possible so as to keep Googlebot happily indexing your pages.


Improve image accessibility -

Clearly label your images with a descriptive filename as well as descriptive alt text for greater accessibility. So instead of "ring.jpg", you'll want to label your image something like "3-carat-diamond-engagement-ring.jpg"
These are by no means all of the best practices to keep in mind when it comes to ranking on Google, but by taking these steps, you'll be able to make a definite improvement in your site's ranking.
Take a look at the results below that GemFind's digital marketing team produced for one of our many clients. Before they worked with us, prior to March 2020, Google didn't even know they existed! As a result, their website is producing a large portion of revenue and reaching the target market they intended to.
GemFind Digital Solutions
New Client March 2020- Current
SEO Results
Optimizing Your Site for Potential Clients (Not Just Search Engines)
Search engine optimization is a bit of a misnomer. Yes, you're taking steps to make your site more visible to search engines, but what search engines really want is to be relevant. The more your site helps to guide users to an answer to their question or helps them, the more your ranking will naturally climb.
A few ways that you can help users while increasing your relevancy to search engines includes answering common questions about your products, for example:
Where can I see a gallery of

wedding jewelry ideas for bridesmaids

?

How do I order personalized

jewelry for mother's day with children's names

?

What is the significance of different month

gemstones in birthstone jewelry

?
These are taken from actual searcher questions according to Google and represent a section of searches that are specific enough to indicate that the user is in the serious browsing or research phase of their purchase -- exactly the point at which you want to capture their attention before your competitors do.
When you focus on helping to match your users with a solution or product that fulfills a need, your relevance to customers and search engine grows, and higher rankings are a byproduct of that.
But how do you get those searchers to find you in the first place?
Create Magnetic Content and Publish it Regularly
Good content will do all the heavy lifting on your site -- converting your browsers into buyers. But in order for those users to find that content, they have to be interested in buying a specific product
By choosing keywords that revolve around those products, you're more likely to not only reach them, but you'll reach them at a critical juncture where they're actively shopping for that particular item This is where you can create attractive blog posts that are optimized around the keywords that people are searching for.
Looking back at our examples of the searches above, possible content titles could be:
The Complete Gallery of Bridesmaid Jewelry Ideas for (Current Year)

The Best Mother's Day Gift Idea: Personalized Jewelry with Childrens' Names

Why Birthstone Jewelry is Becoming (Current Year's) Hottest Trend in Gemstones
Keeping a blog up to date with product details, FAQs and more will increase the odds that users will find your site when they're searching for that very product.. It's also worth noting that when you create these types of posts and content, that you should vary your keywords.
Writing information, for example, about "How to Buy an Engagement Ring" is a good start, but also think of the many different facets of this very broad topic that people might be searching for, such as "engagement ring sizing", "engagement ring diamonds", "custom engagement rings" and so on. The more varied your content topics are (around a broader subject), the more likely your site will be to pop up in the search results for those related keywords.
Keeping this information updated and adding new posts regularly also encourages search engines (and users) to come back and see what else you've added, so it's a great way to bring users back in who may still be in the "information gathering" stages of their search.
Making Sure Your Website is Up-To-Date with Current Inventory
There's nothing that turns off a shopper more than seeing that the item they want is out of stock and they don't know when the company will be getting a new shipment in. Our JewelCloud platform is designed to help prevent this very thing from happening.
JewelCloud works with jewelry vendors to get their latest and most up-to-date inventory and marketing materials so that it syncs directly with retailers'websites as seasons and sales initiatives change. JewelCloud is a membership service that easily pays for itself by delivering the most varied and up-to-date assortments of products in a dazzling array of styles, making it easier than ever to keep your jewelry website up-to-date and relevant to consumers.
Answer Questions and Invite Discussion on Social Media
With all this talk of blogs, content and keyword optimization, you'd be forgiven for thinking we'd overlook social media. But social media comes with its own set of unique challenges and strategies. Being that it's social, it's a great way to open up conversations and answer questions that your prospects may have.
Users often ask for recommendations on social media - especially within different cities and towns, so if your business is local, it's the perfect opportunity to get them acquainted with what you have to offer and throw your hat into the ring! In addition, there are also ways to monitor social media for certain keywords and groups that are talking about precisely what you have to offer.
Monitoring keywords and actively looking for people asking for recommendations isn't the only way you can leverage this strategy. You can also look at groups where people are asking the same kinds of questions that they'd normally be putting into search engines.
This is a two-pronged plan of attack that lets you position your business to be aware of the keywords your target audience is using on both social media and in search engines, so that you'll have a wide base to draw your leads from.
Once you have those leads, you can go a step further and have your sales team get in touch with them by offering them a discount code, a sneak peek at new inventory you're launching or some other engagement "carrot" that lets them know you know they're interested - and you want to help.
Reaching High Quality Web and Social Media Traffic
If you're ready to learn more about creating a cohesive social media and search engine strategy, you'll be glad to know that at Gemfind Digital Solutions, we have tailor-made solutions ready to customize for your unique needs and audience, so that you can start attracting interested, engaged prospects right away. Contact us today to learn more about how we can help your jewelry business stand out and get noticed in the search engines and on social media!