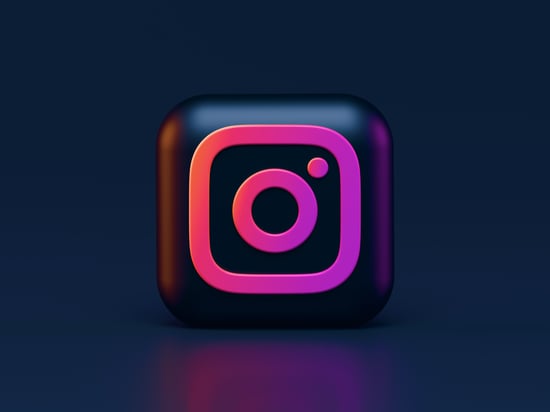 There are a lot of social media guides focused on how to gain more Instagram followers, however, there are few related specifically to the jewelry industry and how to successfully promote your jewelry store.
Fortunately, at GemFind Digital Solutions, we understand that jewelry store owners need proven marketing techniques and strategies, now more than ever, which is why we're proud to provide you with impactful and actionable tips on how to gain more followers on Instagram.
Optimize Your Bio as If It Were Your Homepage
Your Instagram bio works similarly to the homepage of your website. It is where people land when they find you on Instagram, and therefore, it's where first impressions are made about your brand, your store, and the jewelry you sell or design.
With this in mind, treat your Instagram bio as if it were your website home page. Make it tasteful and elegant as well as provide contact information to directly get in touch with you. Whatever words you want to have come to mind when people view your website, those words and the feelings associated with them should carry over to your Instagram. Also, make sure to add your website to the profile sections so visitors can easily navigate from Instagram directly to your website.
Instagram is very much a visual communications channel, make sure that the images you are posting are high quality and relevant. A picture is worth a thousand words, but on Instagram, it could be worth a thousand likes or a thousand more followers!
Schedule Posts and Keep Your Content Calendar Full
You likely have a lot of great ideas for potential Instagram posts, but the important thing to keep in mind is that you shouldn't be posting sporadically, whenever the mood strikes you.
For this reason, it's a good idea to create a Content Calendar and schedule your posts in advance so that you'll always have something relevant and engaging to share with your followers. If you are running low on ideas for content, here are a few ideas for Instagram that can spark your creativity:
Ask your followers a question - Getting followers to interact and engage with you helps get the attention of the Instagram algorithm, especially as you continue to do so regularly. Make sure the question you are asking goes along with the photo you are posting. For instance, a beautiful engagement ring photo could be captioned with, "A gorgeous solitaire never goes out of style! Which cut of diamond is your favorite?" When followers do post an answer to your question, make sure to respond to them so they know they are interacting with you directly and feel a personal connection.

Go behind the scenes - Give users an inside look at what it's like to repair jewelry, conduct an appraisal, or any other interesting work that happens at your jewelry store. Also, with so many new restrictions and sanitary processes in place, you could share a short video of what it is like to visit your store now and what precautions you take. You can also share interesting educational content related to jewelry cleaning, sizing, etc.

Create a photo collage - Imagine every post as part of a 3x3 grid. You may need a program like Adobe Photoshop or an app like Layout from Instagram to make the images work so that they all come together neatly and cohesively. But when it's done, you should have nine individual images that form one complete photo.


Always focus on new product when it arrives, and of course, holidays. Sharing top 10 Mother's Day or Graduation gifts can easily fill up your calendar for Spring mixed in with some educational posts and personal store posts.

If you carry jewelry designers, tag them in any customer photos or real life shots of their jewelry. Some larger jewelry brands love to feature their retailers on their Instagram as well. This allows an opportunity for your photo or Instagram story to be shared on a global level.
There are lots of great ideas and mapping out a calendar of content will help you stay on track and not allow your Instagram to become an afterthought.
Explore User-Generated Content and Host Events
This is a fantastic way to boost your Instagram followers and drum up excitement -- encourage users to post content (such as them wearing one of your jewelry pieces), or host an event, contest or giveaway. For example, you could spotlight the top engagement rings for June, and encourage users to comment, share and tag others.
Team up with fellow businesses in your area to provide a giveaway package to a lucky bride to be by creating an Instagram contest. This allows all participating businesses to gain followers and engagement on posts.
Just like with creating your own content, the possibilities are virtually limitless. By cross-posting the event to other social networks you're part of, like Facebook or Twitter, you can amplify your followers that much more.
Resist the Urge to "Buy" Followers and Likes
There are services that let you "buy" followers and likes, but most of these accounts are fake and worthless. When selling jewelry, we want to put our efforts solely into those customers that are actually interested in your store and jewelry. Although it might seem like a good way to promote your jewelry store and beef up your Instagram profile from the start, it ultimately isn't worth it. It's much better to invest in creating really good quality content regularly like taking great quality photos and doing promotions across all your social channels consistently!
Use Hashtags and Locations
It's a great idea to keep all top performing hashtags saved somewhere on your phone, like in the notes section, so you can always easily grab them for your post. You can then add additional hashtags relevant to the photo. For instance, #jewelry has over 92.5 million tags, #jewelrylover has over 3.3 million, and #engagementring has over 5.8 million. Including all of these in a list of hashtags will further expose your post beyond just your followers and is important for exposure.
One additional tip is to tag locations in your area via the location tag that goes at the top of each post. You can certainly tag your jewelry store as the location, but that is predictable. Tagging additional locations in your city or town will put that photo post into other places that customers are following and searching. For instance, an engagement ring photo could be tagged at a wedding venue in your area, a statement ring could be tagged at a high end restaurant, a stack of bracelets could be tagged at a hair salon. The trick here is now your photos will appear in numerous locations that potential jewelry buyers are already browsing for other reasons.
Promote Your Instagram Everywhere!
Instagram isn't an island out in the middle of nowhere. In order to attract more followers, you've got to let it be known that visitors can find you there! Of course, it goes without saying that you should add your Instagram tag on your website (and the shorter and easier it is to remember, the better), but also place placards in your store, decals on your windows and mention it on other social networks as well. Make it part of the sales process in store to let each and every customer know you are on Instagram and can stay in touch with them there as well. This also lets people walking through your front door know you are current and offering them information regularly on the social channels consumers spend a ton of time on.
Of course, we also understand that increasing followers on Instagram for your jewelry store can feel like a massive undertaking, particularly when you're trying to update your website.
If you need a helping hand, reach out to GemFind Digital Solutions! Helping jewelry stores excel is all we do -- whether through custom or turn-key website design, digital marketing, social media and much more. Everything we do is designed to help you connect with your customers and give them an experience they won't forget.
Contact us today to learn how our comprehensive marketing and design services can help refresh and reinvigorate your digital presence and generate more sales.