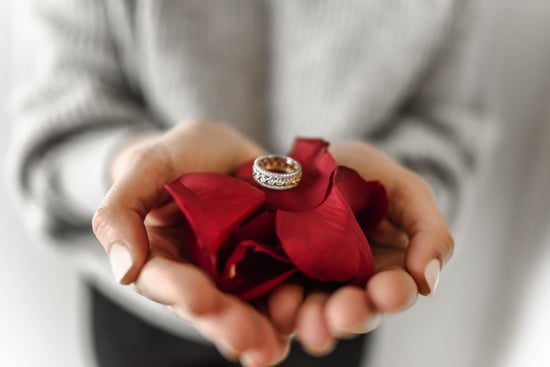 One of the best ways to increase your jewelry store sales over the holidays, be it online or in store, is to put together a gift guide that makes it easy for your customers to view price points and what you offer for everyone on their list. Shoppers love to view organized gift guides that point them in the right direction, show new products, and spark ideas to make their gift giving easy!
Why You Need a Gift Guide
There are a lot of different reasons to create a gift-giving guide for your customers, including:
Building a Better Relationship
One of the biggest reasons why people purchase from your jewelry store instead of a large retailer is that they want to build a relationship with you and shop local to their community. Finding a quality jeweler is valuable and showcasing all you offer for new and old customers shows you are relevant, and have what they are looking for.
Whether you have a brick and mortar store in your local area or you operate only online, your holiday marketing is in full swing by now. However, with December beginning this week there are many shopping days left to put together a Gift Guide to sell through more in stock merchandise. By presenting some of your best sellers, you'll help to give them ideas that are popular and well-received by their recipients.
What to Include in your Gift Guide
It's important to include a variety of jewelry products in your gift guide, as well as include who the product would be a good gift for. Do not limit yourself to just a few pieces of jewelry, make sure to curate the list with suggestions for multiple people on a shoppers list- i.e. wife, husband, mother, teen daughter, grandmother, significant other etc.
Once you create a layout of your gift guide, include jewelry that you're most confident would be in stock if you get multiple inquiries or online orders for. Next, decide on the price ranges for the various items as well. Offering 2-3 gift ideas for each person ensures not to exclude any potential customers and will likely convert more when they see various price points that fit their budget. Mention complimentary gift wrapping, order pickup, or free shipping (with a deadline!)
How to Design Your Gift-Giving Guide
Have fun and get creative in designing your gift guide depending on how you are going to present it. You could break it up into multiple social media posts, create an email blast, or have sales associates create short videos showing off the jewelry and inviting customers to come in to the store. Another idea is to create a Facebook event around your Gift Guide where people can join you live on Facebook to see the gifts which then can also be reposted onto your Facebook page.
Consider Your Audience and Budget
Think about who your audience is as well when putting together a Gift Guide. If you have a huge social media following, you may wish to put out an overview of new trends that would appeal to the huge group of people that you're trying to reach.
You can even create curated collections or boxed sets that highlight various designers (or even local designers). These are sure to be a hit with customers that are looking for the very best styles that they know only you can provide. Plus, it's a great way to highlight local artisans as well as your unique design process.
If you're ready to learn more about taking your jewelry marketing to the next level, reach out to the experts at GemFind Digital Solutions! We're ready to help you with targeted, comprehensive marketing services for your jewelry store. Contact us today to learn more!