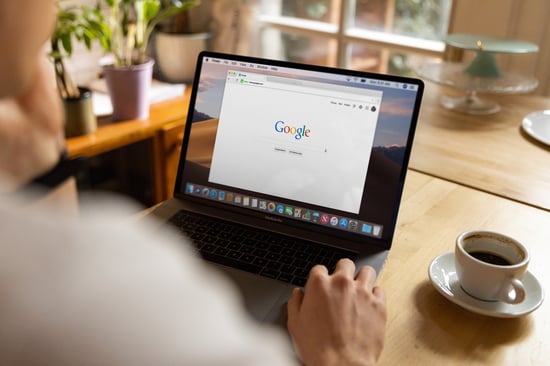 Whether you're doing local paid ads or pay-per-click ads for a specific type of jewelry, selling with Google ads is a great way to increase brand recognition of your online jewelry store, as well as generate more foot traffic in your local area.
But when you're just starting out, it can seem like nothing is happening on Google's end which can lead you to ask: How long does it take for Google Ads to work?
There's no "one size fits all" answer to this, but there are some concrete things that you should know about how Google's advertising process works, and what you can expect. Let the jewelry marketing experts at GemFind Digital Marketing help demystify it for you.
The Google Ad Review Process
Generally speaking, whenever you create or edit an ad, Google's review process starts automatically. The content, including the headline, keywords, description, destination and any images or video you've chosen to include get reviewed. At this point, the ad is marked as "Eligible" and it starts to run.
If for some reason your ad violates one of Google's ad policies, it will change status as "Disapproved". That means it can't be shown because it didn't pass the approval process. You'll receive an email when this happens letting you know what you can do next.
What Happens if My Status is "Under Review"?
If you happen to see your ad's status marked as "Under Review", that means you've caught it right in the middle of the review process. Sometimes, complex ad reviews take longer. If an ad review takes longer than two days, it's recommended that you contact Google directly to find out what's happening.
Keep in mind that they do prioritize certain ads during the review (or re-review) process to ensure that everything's running smoothly. Most ads are reviewed within one business day, but depending on the complexity of your ads, sometimes it may take longer.
How Long Does it Take to Develop a Strong Campaign?
Like all good things, a strong campaign on Google paid ads takes time to develop and mature. Although you may have done your part in targeting your ad and setting it up correctly, Google still needs time to collect enough data to serve your ad to the right audience so that you get the best bang for the buck (and they get a repeat customer!)
For that reason, it's important to know what to expect in determining how long it takes Google ads to work
What Happens in the First Week?
Once Google has reviewed and approved your ad, it then sets about gathering information about your jewelry store. It wants to make sure it knows where you're located, what you're selling, and who could be interested in it.
During this time, it's not uncommon to see ROI numbers of several hundred percent (which is great news and definitely worth being excited about), but it will taper off as Google continues to collect data and keeps on serving your ads.
Also, don't be discouraged if in the beginning, you only see a sliver of the number of impressions and spending you were hoping for. Google doesn't just dump your ads out all at once but rather does so gradually over time
During the first month or so, it's important not to make many changes to your ad account if you can keep from it. This allows Google to gather as much relevant information as possible, and if you change things, it has to start over.
One of the most important things you definitely want to make sure of, is that Google is NOT ranking your click-through rate (CTR) when starting out.
Why does that matter? Because as much as Google wants you to keep coming back and spending money with them, they too have to continue providing relevant results for their customers as well. In the case of an online jewelry store, they have to make sure, for example, if someone is searching for engagement rings in your city, that your ad is clear, concise, and professional.
Not only that, but they also want to be sure that they're directing people to a site that is likewise clear, concise and professional. Because if there's a mismatch between the ad's relevancy and the site itself, people aren't going to rely on Google to give them what they're looking for, so it's in Google's best interest to make sure everything is as relevant as possible.
Working With a Knowledgeable Team to Ensure Your Ads Perform at Their Best
Understanding when Google Ads start to work is just the tip of the marketing iceberg. Making sure your ads are doing the best possible job that they can be is like an entirely secondary job in addition to running your jewelry business. That's why so many jewelry store owners count on GemFind Digital Solutions. With over 25 years in the jewelry marketing industry, it's all we know, and all we do.
From website design (or redesign) to comprehensive Google and social media ads management, let us help you make the most of every click with complete ad management, e-commerce, social media and much more. Contact us today to learn more!