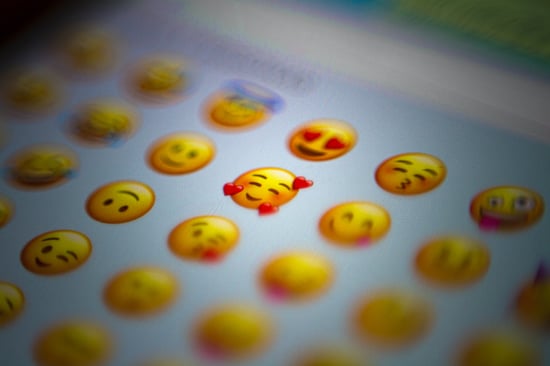 Wondering if you can put emojis in Google ads for your jewelry store to boost your clickthrough rate?
For jewelry stores making use of paid advertising online to grow their marketing reach and brand, emojis can seem like an attractive way to get the edge and stand out. With so many different choices, ranging from people to diamonds to hearts galore, it can seem like a veritable buffet of ideas for jewelry store ads.
It's worth considering things from Google's point of view. Before you go adding lots of hearts and diamonds to your ads, ask yourself this:
A Look from Google's Point of View
If you were searching for diamond engagement rings, and every jewelry store in your area was advertising on Google, would you want to have ads with lots of tiny graphics in everywhere you look?
It would be distracting and cluttered and Google is all about the user's search experience. It wants users to find what they're looking for, quickly and accurately. And it can't do that if every ad and website is trying to stand out with unique imagery along with the text.
To that end, although you may try to get some Google ads past the review process with emojis, it's technically against Google's policy and doing it multiple times could get your account flagged.
Our advice? Don't risk it. There are far better ways for your online jewelry store stand out from the crowd, including:
A Delightful User Experience
Google delivers the search results, but at the same time, they want people to come back and keep using them as their preferred search engine. To help ensure that happens, they direct people to websites where users find what they're looking for, and stay to browse.
To make sure your website is one of them, you want to be sure that every part of it is engineered to provide for a delightful user experience from start to finish. Whether a user is browsing for an anniversary gift or and engagement ring you want to be sure that they're finding exactly what they're looking for and you are coming up as a top jewelry store in their area.
Strategically-Targeted Promotions
With over 20 years of experience in helping to grow and promote jewelry stores of all sizes and specialties, we know what works to get people in your store and on your website. So although you can't put emojis in Google ads, you can make use of many other digital marketing tools, including lead generation, geo-fencing and localization efforts. Stick to using emojis in your email marketing, social media posts, or text message marketing.
To learn more about our digital marketing services and how we can help your website attract more leads both in your area and online, contact the jewelry business marketing experts at GemFind Digital Solutions today!