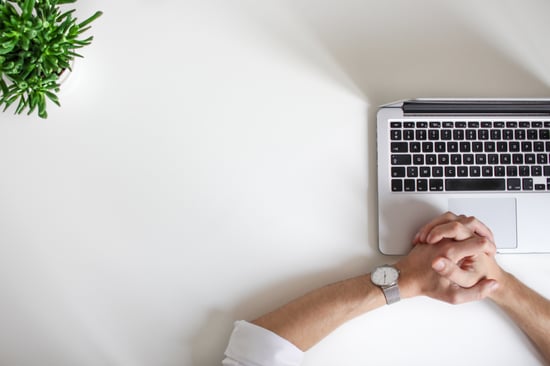 Nobody ever said running an online jewelry store would be easy! You have to manage inventory, sales processing, customer service, updated imagery and banners, and so much more. And that's on top of all of the other responsibilities in your retail jewelry store!
Fortunately, e-commerce has come a long way since its early days and now, more than ever, there are solutions and platforms on the market designed to simplify many of the most cumbersome and complex tasks so that you can grow and scale your online jewelry store with ease.
The problem is deciding among the best ecommerce store platforms for your jewelry store. Maybe you've been using a specific service and have outgrown it and are looking at your options. Maybe you've had unresponsive customer service whenever an error crops up, costing you customers and profits. Which e-commerce store platform is the best for jewelers?
For over 20 years, the team at GemFind Digital Solutions has worked closely to understand the needs of jewelers both online and offline, and without hesitation, we consistently recommend Shopify. Why? Take a look at the many benefits below and decide for yourself if Shopify is the best way forward for your online jewelry store in 2023!
Easy to Manage
Shopify easily integrates with your Point of Sale system, making it nearly effortless to manage your inventory, payments, orders and even shipping from a single hub. With accounts for each of your staff members, you can easily track and restrict access where needed, allowing you a seamless method of organizing and managing your store both online and off.
Fully Scalable
One of the biggest pitfalls when working with ecommerce store platforms is that you can outgrow them quickly. Not so with Shopify. When you choose Shopify, your e-commerce store scales with you, so you'll never have to worry about added costs for hosting, security, bandwidth and more using the Shopify Plus plan.
Integrated Apps
What if you want to switch to Shopify, but you already have existing systems in place, such as Salesforce for your CRM or social media apps? The good news is that Shopify integrates with these apps and much more, making it easy for you to use the systems you and your team are comfortable with without needing to uproot everything just to switch your e-commerce platform.
In addition, you can also take advantage of apps designed by GemFind that work seamlessly within your Shopify store. Those apps include DiamondLink, our loose diamond search tool, RingBuilder, our customizable social-friendly ring designer, and also our JewelCloud platform, in which directly connects you to jewelry designers most up to date data!
Sell from Anywhere
One of the basic tenets of marketing is to be where your customers are. Shopify allows you to sell across multiple channels including Walmart and Amazon, so you can explore even more sales opportunities without the expense of opening multiple storefronts.
A Full Suite of Marketing Tools
Shopify also comes with a full suite of marketing tools that are easy to use. Promote discount codes or coupons through email, attract users with exclusive VIP coupons or paid ads, or leverage automated campaigns to follow up with existing customers to gain more valuable insights about their shopping and browsing behavior.
Detailed Analytics
One of the best reasons to consider Shopify in 2023 is its robust analytics platform. The best part is, you don't need to be a marketing guru in order to take advantage of the data it presents. Its intuitive design coupled with user-friendly dashboards, gives you both the big picture and the granular details so that you can easily measure the success of your marketing campaigns in real-time.
A Variety of Payment Options
With over 100 (!) different payment gateways, you have the flexibility to not only be where your customers are, but accept the payments they're more familiar and comfortable with. In addition, depending on where you're located, you can take advantage of Shopify Payments and enjoy no transaction fees charged on top of ordinary credit card fees, saving you money and keeping more of your profits in your pocket.
Designed for People (And Search Engines!)
Shopify has been built from the ground up to be designed for both people and search engines. From the site structure to on-page optimization and more, all of the best practices of search engine optimization are baked right in.
Ongoing Support
Last, but certainly not least, comes Shopify's customer service and technical support. Available 24 hours a day, 7 days a week, you can get your questions answered quickly and efficiently through the platform. You can also access Shopify's discussion forums to get support from other users and even consult with an SEO expert to make sure that your site is as optimized as possible.
Interested in making the switch to Shopify but aren't sure where to start? The experts at GemFind Digital Solutions can help! Contact us today and see how we can help your jewelry store make the leap toward online growth and scalability with all of the most in-demand features you need to succeed.