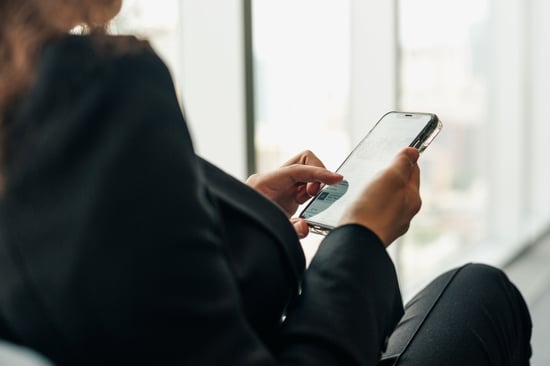 As a jewelry store owner, you simply don't have time to join every social media platform to promote your jewelry store or sell jewelry online. There are just too many of them and not all of them cater to the type of audience you want to attract.
So which ones are really worth your time to get your jewelry store seen and in front of the eyes of customers that are eager to buy? As marketing specialists who have worked with only jewelry stores for over 20 years, we've seen social media of course be a driving force of business and reputation for our customers. Below we explore the top 3 platforms we suggest jewelers be actively growing on:
Instagram
Instagram is one of the best options for sharing your jewelry store and jewelry pieces on, especially because you can find tons of jewelry lovers active on there in your local market.
It's particularly great for jewelry stores because you can use high quality images and Reels (short ~30 second movies) to really show off the unique features and qualities of each piece. Tagging businesses in your area and using hashtags will attract the right people and gain your content further exposure.
You can also use Instagram DMs (Direct Messages) to connect directly with your followers. If someone is particularly interested in a piece and wants to ask more questions, following up in DM is the perfect way to gauge their interest and provide them with more details in a cozier setting.
It is also something to consider advertising in the store when new potential clients walk through the door. Asking them before they leave to follow your store on Instagram for a percentage off their next purchase ensures they will stay connected to you when they leave. It also lets them know they can count on your business to be showing up in their Instagram feed with events, promotions, and new pieces that may spark their interest.
Pinterest
Pinterest is a bit different from Instagram in that you don't just share your content, but the content of others as well. However, Pinterest also gives you the option to promote "buyable pins" which allow you to sell your products directly through their site.
Pinterest is particularly good for early sales and generating excitement with previews of pieces from new collections. Incorporating Pinterest "Pin It!" options on your products also allows other people to pin the jewelry they love from your website to their own Pinterest collections, helping to broaden your audience with exposure to more potential clients. When working with GemFind's Digital Marketing team, we always make sure our clients are taking full advantage of all Pinterest has to offer. Our client's are often surprised at the added visibility their business gets with Pinterest alone.
Facebook
We couldn't talk about social media platforms for jewelry stores without mentioning THE social media platform that cemented a place in our everyday vocabulary. With Facebook's rich and interactive platform, you may not have the rich images of Instagram nor the collection-building ability of Pinterest, but it does have one feature that puts it head and shoulders above the competition:
Paid advertising.
Facebook's organic reach is fairly limited, and there are so many businesses all vying for the same slice of the pie that it can be difficult to get your products seen. But by the same token, Facebook's paid ad options give you a great deal of precision over how you choose to target your audience – right down to geographic location, age range and much more.
Getting Started with Social Media Marketing
Now that you have a better understanding of which social media platforms are the best option for your jewelry store, it's time to focus on strategy! For that, there's GemFind Digital Solutions. With decades of working with jewelry stores and creating powerful social media strategies to get your jewelry noticed by the right customers at the perfect moment, our unique collection of apps, like RingBuilder, give jewelers an impressive array of interactive tools to help customers create and shop for the jewelry of their dreams!
Contact us today to learn more and let us create a proven social media strategy for you!