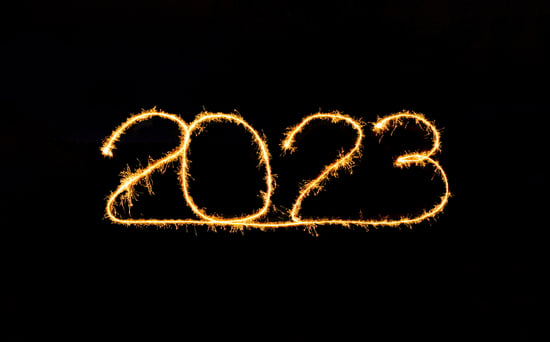 Wondering how to best prepare your social media for the start of 2023 and beyond? Here's what's on the horizon for jewelers and how to make the most of your connections with your followers.
Optimizing Your Socials
More and more social media apps are closing in on what has traditionally been Google's territory. TikTok, SnapChat and Instagram are all rushing to figure out how best to optimize their respective channels to take advantage of optimization and better match searchers with sellers. Many of them, like Instagram, are turning to in-app payments to enable a hybrid social-commerce platform.
Brands as Content Creators
Those brands that have a finger on the pulse of social media user behavior will be able to clearly see shifts and changes in how users act, react and shop through their favorite social channels. These days, you no longer need a huge number of followers to see greater engagement on your content. If you have quality pieces that you're showcasing and people are excited, other people who may not be following you will see your content.
In this way, brands are becoming more like content creators, with Facebook, Instagram and LinkedIn granting priority spots to those content creators that people have engaged with most, whether or not they've regularly interacted with them. What this means for your online jewelry store is that social media is becoming more based around interests rather than the "clout" of followers as in previous years.
Short Video Snippets are King
People are hungry for visually bite-sized content in the form of short video snippets. This particular approach to content creation started gaining traction in 2022 and is only forecast to grow in 2023, even though the concept of it has been around for years. Although TikTok is the king of the hill in this regard, Facebook, Instagram and even Pinterest and YouTube are looking to unseat TikTok with their own flavor of short-form videos. Brainstorm short videos your online jewelry store can create to attract your ideal customer; the possibilities are endless!
Connect with Your People
Now more than ever, niche-based communities are on fire. Connecting with those that share similar interests, not just in terms of jewelry, but those people who love looking good, will be a focus for jewelers in the year to come. Imagine building a community around buying the perfect engagement ring. You might get eager brides-to-be who are all too happy to show off their wishlist, or nervous grooms who haven't popped the question yet and are still browsing. As the content creator, you could mention some of your best-selling designs, popular trends and much more to get people excited and engaged. As with short video snippet ideas, the possibilities are endless!
Keeping People on Platforms
More and more social networks are eschewing external links in an attempt to keep people on their platform. This is precisely why Instagram doesn't want to see TikTok watermarks and Twitter dabbled in prohibiting external links. It's not a stretch to imagine that eventually, social networks will prioritize content created expressly for their platform rather than sending people off-site to view something created elsewhere. Creating content that's designed for that platform doesn't have to be a headache. Oftentimes, you can repurpose your existing content and make it fresh and inviting according to best practices of the network you're looking to promote on.
The Bottom Line on Social Media Tips for Jewelers in 2023 and Beyond
In order to get ahead on social media in 2023 and beyond, you have to be willing to stretch your creative wings. Be ready to create content for your users where they are rather than trying to pull them out of their preferred social media network. But keep that content short and sweet -- just enough to pique their curiosity. Now, more than ever, being able to think outside the box and create innovative and unique attention-getting campaigns will be exactly what it takes to thrive on social media in 2023 and beyond.