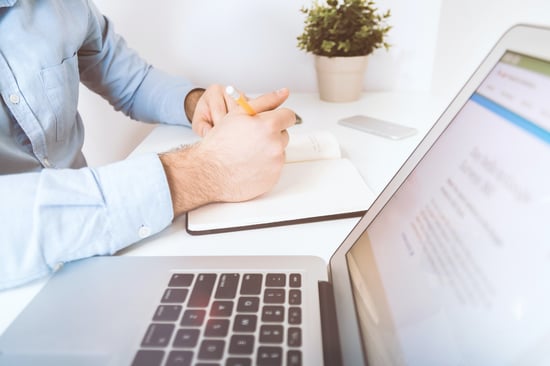 Selling jewelry online is quite a bit different than selling it at your brick and mortar jewelry store. In your store, clients can easily browse the cases, try on jewelry, ask questions and engage with the sales person, and experience the exceptional service you provide. Online, it's much more challenging to capture them to make a purchase since there's a great deal of competition and also the lack of seeing the jewelry in person before purchasing it.
To stand apart, your jewelry store needs to make the best use of proven online marketing strategies.
Marketing Fine Jewelry Online
Many of the jewelry stores that come to GemFind Digital Solutions are the finest jewelry stores in the country and across the globe. Marketing such high end products and conveying the cornerstones of each jewelry store we work with is beyond important to the overall strategy.
Most people will only make a few (if any) fine jewelry purchases in their lifetime. That means that jewelry stores specializing in fine jewelry need to be prepared to convert these browsers into buyers using the best that online marketing has to offer. Here are four of the best strategies to market your jewelry store online.
Make Sure Your Website Delivers an Amazing Customer Experience
This is the first and one of the most important steps you should take in marketing your jewelry business online. If your website isn't user-friendly and doesn't deliver a seamless user experience from beginning to end, you'll find it extremely difficult to convert visitors into customers.
Unfortunately, the experience that users have on your website will also cause them to form an impression about the jewelry you sell as well as your customer service. Who knew that selling jewelry online could lead to all that?
Above all, make sure that your site is easy to navigate on a variety of devices, including mobile phones, tablets and more. Ensure that your store hours and contact information are clearly displayed and that it's easy for potential customers to contact you.
Incorporate high quality images of the jewelry you sell from a variety of angles so that the user can appreciate the quality and craftsmanship. And make sure that you're clear up front about the payment methods accepted on site, any financing plans offered and any after-sales support like cleanings and fittings.
Focus on Search Engine Optimization
Search engine optimization is simply optimizing your site so that it can easily be found in Google and other search engines. The better optimized your site is, the more likely it is to rank for the keywords that users use to find you.
If your site isn't properly optimized for the search engines, people even in your local area will have trouble finding you. In addition, if your competitors have a site that's well-optimized and you don't, you can bet more of your customers will find them and buy from them instead.
Leverage Email Marketing to Nurture Shoppers
Email marketing is an excellent online marketing strategy for jewelry stores as it allows you to connect with potential buyers via email and increase the odds that they'll buy from you by nurturing them while they're still prospects. It should go without saying, but do NOT purchase an email list, no matter how clean or safe it's promised to be.
Instead, give away something for free to your users. This can be something small like a free guide that's downloadable as a PDF. The free guide can be about any topic that helps to teach your users something helpful about the jewelry they're purchasing, for example:
The 7 Things to Look For Before You Buy an Engagement Ring

Buying Diamond Jewelry: The Definitive Guide to Carats, Cuts and Clarity

The Perfect Anniversary Gift Guide: Jewelry Gift Ideas You Can't Miss!
In order to get this guide, users will need to provide you with their name and email address. It may take longer to build a list this way than simply buying it, but the results are well worth it. You'll start to see higher open and engagement rates as a result, and you'll also be building goodwill and brand awareness with your clients!
You can include a lot of different ideas in your emails as well, including sales announcements, gift ideas, coupons, quizzes, surveys and more. Have fun and don't forget that email is just as much a way to make connections and build relationships with your customers as it is to sell to them!
Write a Blog Regularly
Blogging regularly is not only a great way to keep your visitors involved and interested in what you have to say, but it also helps with your search engine optimization as well.
Fortunately, there are a ton of great ideas you can leverage for your blog content: new releases, trendy designs, gift ideas and more are all popular jewelry store marketing topics for blogs. Just like with emails, the topics you cover on your blog should be fun, engaging, unique and interesting.
And if you'd like to learn more about marketing your online jewelry store with the latest technologies, apps and proven strategies that work, reach out to the experts at GemFind Digital Solutions. With over 20 years of expertise and know-how in helping to market online jewelry stores, we make it easy for clients to find and buy from you. Contact us today to learn more!