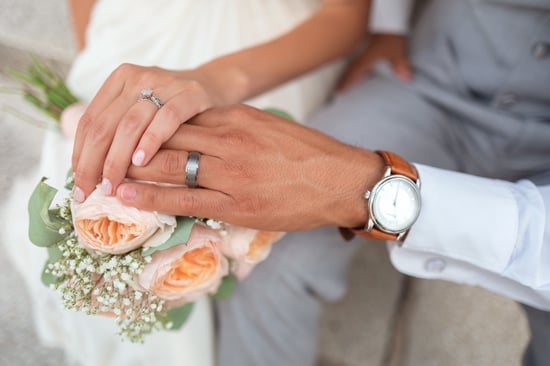 Bridal season is here! Make sure you're merchandising your jewelry store's website to highlight engagement rings, wedding bands, bridesmaids gifts, and more.
Shopping for bridal jewelry is a very visual and personal experience. As such, jewelry store owners want to make sure to showcase their best pieces front-and-center to the bride and groom-to-be. Whether you sell exclusively through your website or you have a brick and mortar store, or both, the important thing to keep in mind is that both your store and website should be geared towards all things wedding!
The good news is that by visually merchandising your jewelry store for the bridal season, you can set yourself up for success during what is arguably one of the hottest seasons for major jewelry purchases. Here's how to do it!
Let Your Products Tell a Story
How you organize your products is important, and even more important is the story they weave. Through visual merchandising, you can lead your potential customers on a "journey". For example:
Put similar items near each other visually, such as matching or themed sets.
Don't overcrowd a space. Give each piece "breathing room" so that the customer can freely visualize how it will look on them.
Use 360-degree views to showcase your product from a variety of angles
For your website:
Update your homepage with a beautiful wedding image, such as a bride in gorgeous earrings, or a couple hand in hand with rings you carry.
Create a gift guide section so that brides and grooms know you can assist not only with wedding bands, but with additional gifting ideas (i.e. bridesmaids gifts, mother of the bride and groom gifts, as well as groomsmen gifts)
Feature diamond styles that are timeless and spark interest! GemFind's StudBuilder is a great addition to any website for choosing the perfect set of diamond studs.
Create a Relaxing Atmosphere
Depending on the style of your brand, you want to epitomize that feeling throughout your store. Some brands go for a look that is classy and sophisticated. Others want a zanier, more eclectic vibe. Most are somewhere in between.
By using special amenities and special touches with lighting and accessories when photographing your products, you can create an effect of opulence and luxury on your website while still remaining true to your brand.
Remember that even the littlest changes can help add a touch of finesse to your store and encourage people to want to interact with the pieces they see, encouraging a sale.
Showcase a Bridal Theme
Since you want to sell more bridal jewelry, it makes sense to emphasize a bridal theme. Lighting, shading, beautiful colors evocative of weddings, like soft pastels can do a lot to energize a space. But beyond the showcase, how does your store make people feel? Even the interior scent and the music playlist can add a touch of sophistication.
Including a live chat can also spur conversations with the shopper. Often time when browsing rings, brides-to-be may have questions about stones, resizing, metals and more. This is where it can be invaluable to have an employee regularly manage the live chat to help guide them through the process.
When your website leverages visual merchandising, you're setting yourself up for a great deal more success than the average website that doesn't take into account the unique needs of wedding jewelry shoppers.
If you're ready to take the next step and improve your jewelry store website in time for the summer bridal rush, reach out to the experts at GemFind Digital Solutions. Our experience and expertise, along with over 20 years of development and optimization experience has allowed us to gain invaluable insights in the marketing and promotion of the jewelry industry.
Contact us today and learn more about what we can do for you!