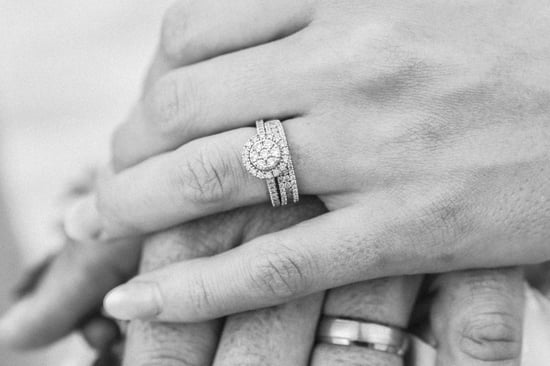 When it comes to selling jewelry online, the market can be fierce. This is especially true as we transition from spring into summer when engagement announcements, weddings and warmer days are right around the corner.
For jewelry store owners, that means lots of advertising campaigns online and offline in an attempt to attract visitors with the best selection of jewelry, lowest prices, highest quality and more.
It may seem daunting to try to compete with larger, more established brands that seem to have infinite spending money to throw at their campaigns. How can your jewelry store stand out from the competition and get noticed?
You Already Have What it Takes to Beat the Competition
What you may not realize is the things that make your store sought after are key factors and traits that you already have in place – you just may not have realized it. You can leverage these features to position your jewelry store in such a way that bigger brands can't compete, simply because that becomes what your brand and your store is known for.
What do we mean by this? Let's take a closer look:
Embracing Your Mission Statement
When was the last time you looked at your mission statement? Yes, we're talking about that page you wrote up ages ago in that old word processing program that's probably sitting there gathering digital dust on your hard drive.
That's not to say, of course, that your mission statement isn't important. Chances are, you live those values every day and teach your employees to do the same. But do your customers know that? Better yet, do the values in your mission statement and philosophy resonate with them?
Oftentimes there's a disconnect between how the jewelry store portrays itself and how customers see it. If they don't know about your superb commitment to impeccable quality as part of your custom engagement ring design, or that you have certified gemologists on staff who have decades of training in crafting and repairing jewelry, it's just as easy for them to go to a competitor.
However, if you live and breathe your mission statement and make those values apparent no only in every interaction you have with your clients, but also in your ad campaigns, over time, your brand becomes associated with those same values and as you exemplify them with each customer experience, word gets out and more and more customers seek out your jewelry store because of those values.
And your mission statement or philosophy is something that cannot be bought, not even with limitless advertising dollars. Just ask any brand that tries to encroach on something another brand is clearly better-known for. It ultimately never works out for them, and they waste a ton of money in the process.
Emphasize the Quality of Your Materials
The quality of your craftsmanship and materials is another area where you can differentiate yourself from larger brands. This is because larger brands buy in bulk and pay far less attention to the quality of the materials they use.
That's not to say that their materials or their craftsmanship is shoddy, but you can tell the difference between a mass-market piece and something custom made. Quality matters to you and it matters to your consumer. That's why they seek out reputable jewelry stores – for that one-of-a-kind look that can't be mass-produced or easily defined.
They want something unique and premium-grade, and for that, they seek out the expert: you.
Highlight Your History
Many jewelry stores are the result of decades or even generations of families involved in the same line of work, with teaching passed down the family line. Some jewelry stores have been trained in Old World jewelry crafting while others take a more modern and contemporary approach.
Your history is something that no large brand can compete with, and your training is second to none. No other jewelry store and especially not big box brands can boast that they have a European-trained goldsmith on staff or that they are a fourth-generation diamond cutter.
Experience matters, and for those who are particular about their pieces (as all good jewelry connoisseurs should be), background, training and history matter in ways that simply aren't conducive to competition.
Leverage the Longevity of Your Brand
Last but not least, people want to know that you'll be there for them before, during and after the sale. Longevity matters, and while a big box brand isn't going anywhere soon, the service can vary dramatically.
People who buy jewelry are making an investment in a piece that truly speaks to them: something that they can cherish and pass down to their children and grandchildren. They want to know that if a piece breaks or needs cleaning that they can rely on you for the same unparalleled service that you gave them on the day they first bought the item.
This longevity also ties in nicely with your history and shows that not only are you here for your current customers, but the heirloom quality of your jewelry will be here for their children, and their children's children too.
Your Next Steps to Beating the Competition
Now that you have a clearer idea of ways to stand out from the competition online, the next step is to implement what you've learned in your online ad campaigns and on your website. If you're not sure how to launch a competitive marketing strategy for your online jewelry store, GemFind Digital Solutions can help!
With over 20 years of experience in creating jewelry store websites and marketing across all facets of the jewelry industry (pun intended!), we have the knowledge, experience and expertise to help you start seeing measurable results while carving out a unique niche for yourself – one that the competition can't touch!
Contact us today to learn more!