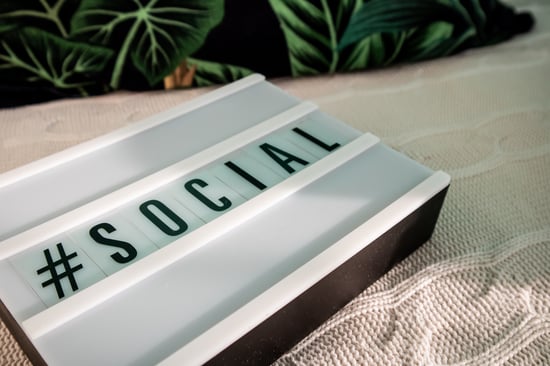 In today's digital era, social media has revolutionized the way businesses engage with their audience, and the jewelry industry is no exception! Whether you're a local jeweler or a well-established brand, utilizing the full potential of social media can have a profound impact on your online presence and ultimately drive your sales. One powerful strategy to achieve this is by strategically incorporating hashtags and location tags. In this blog post, we will delve into how jewelers can effectively leverage these tools to amplify their social media reach.
Hashtags: The Sparkling Key to Discoverability
Hashtags have become a powerful tool in the world of social media, allowing businesses to expand their reach and connect with their target audience. While they may seem like a trendy way to caption your posts, their impact goes beyond aesthetics. When used effectively, hashtags can significantly increase the visibility of your jewelry business on popular platforms like Instagram, Twitter, and TikTok.
So, how can you make the most of hashtags? Here are some ideas to consider:
1. Research Relevant Hashtags: Start by identifying popular and relevant hashtags within the jewelry market. This could include hashtags like #FineJewelry, #HandcraftedJewelry, or even location-specific ones like #NYCJewelry for a jeweler based in New York City. Utilize tools like Instagram's search bar or third-party platforms to discover trending and niche hashtags that your target audience is using.
2. Create a Custom Hashtag: Stand out from the crowd by crafting a unique and memorable hashtag specifically for your jewelry store. This can be your store name, a catchy phrase, or a combination of both. Encourage your customers to use your custom hashtag when sharing their own jewelry photos, creating a sense of community and increasing brand visibility. This works great to incorporate into your upcoming holiday events and trunk shows when you have increased store traffic!
3. Use Hashtags Sparingly: While it may be tempting to use as many hashtags as possible in every post, it's best to keep it moderate. Research suggests that engagement rates tend to drop with excessive hashtag usage. Aim for a mix of popular, niche, and location-based hashtags, typically around 5-15 per post. This allows you to reach a wider audience while maintaining relevance and engagement.
4. Monitor and Adapt: Keep a close eye on the performance of your hashtags. Are they generating engagement and attracting new followers? Regularly adjust your hashtag strategy based on what works best for your jewelry business. Stay up-to-date with trending hashtags and adapt your approach accordingly to maximize your social media reach. At GemFind, our team of digital marketing experts is always diligently optimizing hashtags for each client and their specific objectives.
Location Tags: Bringing Local Shimmer to Your Brand
Location tags are a valuable tool for jewelers, especially if you have a physical store or participate in local events. Here's how you can maximize their impact:
1. Showcase Your Physical Presence
If you have a brick-and-mortar store, tag your location in your posts. This makes it easier for potential customers in your area to discover your business. You can also create Instagram or Facebook Business profiles to unlock additional features like maps and contact information.
Participating in local community events? Be sure to tag the event's location and use event-specific hashtags. This not only increases your reach but also shows your involvement in the local community.
3. Collaborate with Local Influencers
Partnering with local influencers or jewelry enthusiasts who can tag your location in their posts can expose your brand to their followers. Collaborations can be an effective way to boost your social media reach within your community.
4. Geo-Targeted Advertising
Consider using paid advertising options on social media platforms to target specific geographic regions. This can help you reach potential customers in your local area with tailored content and promotions.
In the captivating world of jewelry, harnessing the power of social media can truly be a game-changer for jewelers. Stay ahead of the curve by staying informed about the latest social media trends and continuously refining your strategy to ensure that your jewelry business shines brilliantly in the digital realm. If you're seeking the perfect partner to help you leverage your social media presence in the jewelry industry, look no further than GemFind! Our team of highly skilled experts excel at driving significant growth for our clients. With the right approach or the right partner, you can transform your social media presence into a dazzling success story for your jewelry brand.