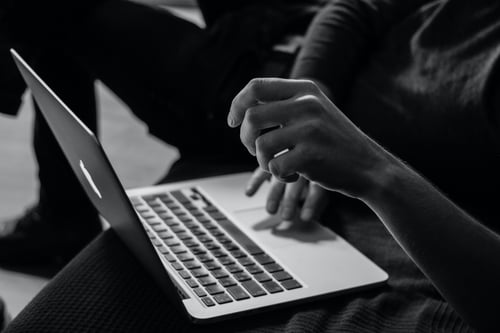 If you're looking for proven ways to get your jewelry store's website blogs to rank high and generate website traffic, you'll want to pay close attention to the methods outlined in this blog. In our 20+ years of assisting jewelry stores to thrive online, there are a few proven ways to make sure your blog posts consistently rank high in the search engines and bring more visitors to your website simply by paying attention to your blogs and choosing topics thoughtfully. Here are our favorite methods:
Create Pillar Topics
Pillar topics, also known as evergreen topics, are timeless topics that are always of interest to your target audience. Over time, these blog posts will consistently bring in traffic, while also bringing you backlinks from authority websites. It's especially important, if you're creating evergreen blog posts, to really go in detail on the topic.
Don't just cover the "Best diamond engagement rings" because every large and small jewelry company has written blogs on diamond engagement rings. Rather go into detail using the kind of knowledge and expertise that people actively seek that will set you apart from competition even in blogs. For example, what is the difference between a cushion cut diamond and a princess cut diamond? People who are shopping for engagement rings are going to come across those terms and will want to know the specifics. Choosing topics that answer more in depth questions for potential customers will lead them directly to you.
Create Beautiful Visuals and Video
Having a jewelry store website means customers may not easily be able to visit you in person. Much of the sales process for jewelry stores is first done online, as the customer researches more detail according to what they want and their budget.
To help them fall in love with your jewelry designs or brands you carry in store, you need to provide exquisite photos. Show the cuts and carats from every angle, with beautiful 360-degree videos that allow the customer to visualize what the item may look like when they wear it. A picture or a video truly are worth a thousand words, and these days, customers don't just search based on keywords. Images and video also drive a large part of the shopping process and smart jewelry stores know how to capitalize on this trend. Including photos and videos in your blog posts is a great way to enhance the blog reading experience and also provide links directly to the jewelry to purchase or get more information.
Encourage Interaction
Your blog isn't a standalone portion of your site. Don't just mention your posts on social media, but also encourage users to interact with your business using social as your "launch pad". For example, our RingBuilder service for Facebook allows customers to design their dream ring as easily as clicking and dragging, making them an integral part of the design process. Furthermore, Our Virtual Try On tool further engages potential customers with real time jewelry trying on experience. This forward thinking online interaction can easily take the sales process with a client to the next step.
Interlink Your Posts
One of the best ways to keep both people and the search engines on your site longer is to interlink your posts. For example, if you're talking about the best gifts for Valentine's Day, why not link to another post you've written that highlights your most popular amethyst and diamond gifts? Since amethyst is the birthstone for February and many diamonds are purchased during the month, it's only natural to want to link the two together and encourage further reading and interaction on your blog posts.
Target the Best Keywords
This will take some search engine optimization knowledge, or work with an expert digital marketing team in the jewelry industry, like GemFind. Choosing the best keywords for your blog is an undertaking that can pay you back many times over and it has been incredibly successful for our clients. Of course, what constitutes as the "best keywords" will differ for every jewelry store and every blog. Our digital marketing experts have in depth knowledge and a specific method to generate more traffic and convert sales for our clients using blogs.
Reach out to the experts at GemFind today and learn more about our comprehensive services to help your jewelry store reach and engage more customers while building your blog as a recognized resource! Contact us today to learn more!