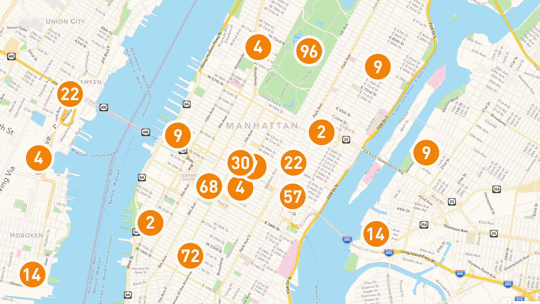 What if you could communicate with current, potential or even your competitor's customers? If you were a customer, wouldn't you like to know about deals or new products offered by the stores around you?
GeoFencing is a way of communicating with customers through the use of their smartphones. If you are interested in a new way to reach customers, GeoFencing is the best and most efficient way to get their attention.
What is GeoFencing?
To begin with, let's look at what GeoFencing is. GeoFencing works by creating a virtual or invisible boundary around your business or another designated area. When a mobile device, such as a smartphone, crosses that invisible fence, a response is triggered. The fence uses the GPS on the mobile device and RFID technology to determine that it has entered the space.
For businesses, this means that when a customer crosses the designated area that you have set up, his or her device will be sent a previously setup message from your business.
Why Use GeoFencing?
GeoFencing is a way to engage with potential customers before they have even stepped foot inside of your store. When they receive a message from you when they are in your Geofenced location, they are more likely to stop and shop in your store. Millennials especially are committed to their mobile devices, with a reported 92 percent of millennials owning smartphones. By comparison, 85 percent of Gen Xers and 67 percent of Baby Boomers own smartphones.
As smartphones have become such an integral part of the majority of consumer's lives, using them to communicate with consumers is a completely new type of marketing. Wouldn't you like to know if a business nearby was offering a promotion or product that appealed to you?
The Future of Marketing
Our dependence on technology is continuing to grow, and with that our marketing tactics need to adapt to meet those changes. GeoFencing is an innovative new tool that can help you reach out to the customers who might be looking for you.
If you would like to learn more about what GeoFencing can do for your jewelry business, contact GemFind today. GemFind's expert digital marketing team can help you adapt your marketing plan to meet the needs of these technological advancements.
There are customers out there just waiting to find you. Let them know that you are there.
For more information on how to use digital marketing, call GemFind.
GemFind has an experienced and knowledgeable marketing team waiting to help your business bloom.
Contact us today to get started. 800-373-4373