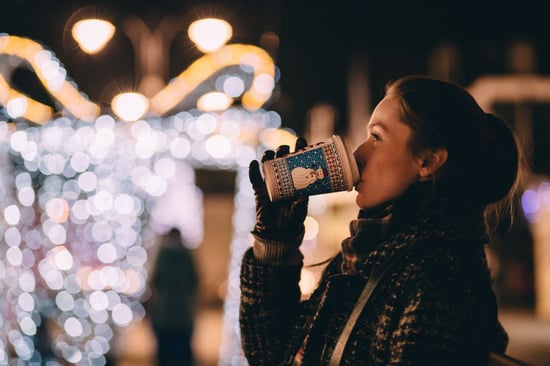 For many people, tis the season to shop online! For jewelry store owners with brick-and-mortar locations, getting foot traffic in the store is also the goal to not only generate new business for the holidays, but to also engage with new clientele and further your brand exposure.
The good news is that there are several digital marketing techniques you can use to increase the odds that shoppers will frequent your store. Here are some of our favorites!
Geofencing
Geofencing is an excellent way for jewelry stores to use the perimeter of their store as a marketing channel. With it, an app or other program uses an RFID (radio frequency identification), WiFi, GPS or cellular data in order to trigger a certain marketing action. That action can be anything you define – such as a text, an email, or a notification in the app. Imagine as people walk by your store, or are in a grocery store or other business near by they receive a text, "10% off on all 14k gold jewelry - today only!" How many people would be more inclined to visit your store as a result? Plenty! At GemFind, we explore Geofencing for many of our clients during the holiday season, trunk shows, or during other like events in the area such as bridal shows. If you have not tried Geofencing it is worth speaking with the experts to see if it is something that would benefit your jewelry store at high foot traffic times of the year.
Host a Social Media Giveaway
Social media giveaways are a great way to not only boost your store's foot traffic, but also increase your social presence as well. Giveaways, especially of coveted products like jewelry, are always popular. Visual-first social media channels like Instagram are a particularly good outlet for this type of giveaway. Be clear about the rules and what participants need to do in order to enter.
If you use Instagram, however, be sure to include this snippet of text in your caption to show that although you're using Instagram as a channel, that Instagram itself is not associated with the contest:
Per Instagram rules, this promotion is in no way sponsored, administered, or associated with Instagram, Inc. By entering, entrants confirm that they are 13+ years of age, release Instagram of responsibility, and agree to Instagram's terms of use.
You should also check out the very latest terms and conditions and be sure that your social media giveaway abides by the rules.
A great idea for a social media giveaway is to encourage users to wear their favorite pieces of jewelry purchased from your store, take a photo inside, and then tag your brand in it for a chance to win. This not only creates lots of excitement around your products and company, but gives you a lot of user-generated content to use as well. It also gets people in the door and talking about the promotion, because who wouldn't want the chance to win jewelry?
Email Discounts and VIP Exclusives
Another excellent way to encourage more traffic in-store is through the use of email-only discounts and VIP exclusives. Many jewelry stores play on holiday favorites, like the 12 Days of Christmas, to offer 12 days of deals that can only be had by visiting in-store. Others like to reward their email list this time of year with VIP exclusives and unique savings reserved for your email subscribers.
Not only are these types of promotions a great way to get traffic in-store, but you'll also notice a definite increase in the number of people subscribed to your mailing list as well, since everyone wants in on a good deal!
Be Creative!
These aren't the only digital marketing ideas that you can use to get more foot traffic to your jewelry store. Brainstorm creative ideas that allow you to put digital marketing to work for you to create excitement and generate interest around what you have to offer and be amazed at the results!
For even more ideas and suggestions personalized to your unique business, reach out to the jewelry marketing experts at GemFind Digital Solutions and let's work together to create memorable campaigns for your jewelry store, both online and offline!