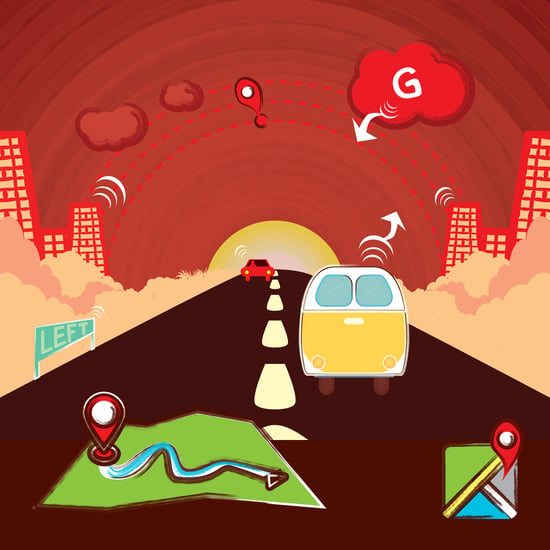 When it comes to getting more local traffic to your jewelry store, Google Maps is an invaluable marketing tool. Not only does it help local customers find you, but it also helps you stand out from the competition and makes you discoverable by new customers.
The problem is, just because your jewelry store is located in your local area doesn't necessarily mean that Google will automatically rank it for searches related to jewelry in your town or city. Proximity is just one of many factors that the Google Maps algorithm pays attention to when it comes to ranking local jewelry store businesses.
Fortunately, we know how to make your listing more appealing to the algorithm so that you can rank at the top of the listings. Just like any other type of optimization, there are things that you can do both online and offline to help your listing.
Adding Your Business to Google Maps
The first step to success with Google Maps is to claim your listing. If you already have a Google Maps listing, you can skip to the next section, but if not, simply go to Google.com/Maps or the Google Maps app and search for your business name.
If your business name appears in the drop down menu with a location beside it then you already have a listing (and you'll just need to claim it). Otherwise, you'll see the option to Add a Missing Place. From that point on, you can add your name, category and location.
Keep in mind that anyone can add a business listing to Google Maps, but just because someone can add your jewelry store doesn't mean that they have control over the listing. The person who claims the business is the one who has control over it, which is what we'll do in the following step.
Claiming Your Listing
Once you claim your listing, all sorts of new options open up to you to help you improve your ranking. The good news is that this step is easy. All you need to do is have a Google My Business account (it's free). After you have that, simply pull up your business on Google Maps and click "Claim this Business" or "Own this business?" and go through the steps to make it yours.
Make Your Google Maps Listing as Good as It Can Be
The next step is to make your Google Maps listing as good as it can be. That means adding as much information as possible to your listing. To do that, just login to your Google My Business account and choose the Info tab from the dashboard. You'll be able to add things like service area, special hours, general hours, phone number, products, services and much more.
Make Your Business Name Consistent
One of the factors in Google Maps' algorithm is consistency across all of your listings. So if your company name is Example Jewelers, but on your website, you're Example Jewelry Store or Example Fine Jewelry, that will cause your ranking to be lower than a company who is known as Example Jewelers in every listing for their business.
Add Photos and Get Reviews
Don't forget to add photos and get reviews from happy customers. If you respond to positive reviews, this helps negate the effects of any negative reviews that happen to be out there. It's also a good way to show that your business is proactive about addressing customer concerns and is keen on having happy customers.
Weed Out Junk or Incorrect Listings
If there are multiple businesses under your name with different phone numbers or locations, make sure that you remove those so that your one listing is the one that Google relies on.
Post Regularly to Google Maps
Did you know that you can use Google Maps similarly to Facebook in that you can post updates that appear regularly beside your business listing? This tells Google that you're proactive about managing our listing and the algorithm considers that another good thing that will help your listing.
You can create posts through your Google My Business dashboard. This tells Google that you're active on Google Maps and it's a great way to get special seasonal offers or sales in front of people who are searching for jewelry stores in your area right now.
Take steps to claim and manage your Google Maps listing now and make sure that it's consistently up-to-date with the latest reviews, photos, posts and more. This will help ensure that Google gives you the attention you deserve and helps to rank your jewelry store higher as a result!
Our highly skilled digital marketing team at GemFind can also help your business with Google Maps and further digital marketing solutions for your business. Contact us today for a complimentary consultation and competitive analysis!